Every Athlete Was Once a Novice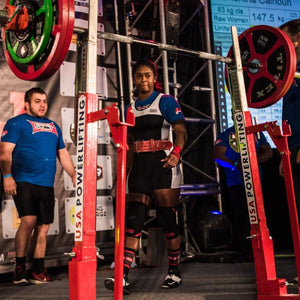 I purchased my first gym membership back in March 2014. For 6-months prior to that time I was training at Planet Fitness where I currently worked. As you all may know there are no free squat racks, benches, or bars at Planet Fitness. No big deal, you can't miss what you never had. I joined another gym based on convenience, I simply needed a place to workout that was closer to home.
Joining Fitness 19 gave me a quick dose of reality. At Planet Fitness I was accustomed to squatting on the smith machine (yes, the smith machine). I remember the first time I squatted 315 (on the smith machine) and I was so excited that I posted a video of it on instagram (@sculptedcreations). A former teammate commented on it.."Let me see you do that without that machine". Rolls eyes, maybe not 315, but I can atleast do 295 right? Obviously I knew that the machine provided some form of assistance. However, it wasn't until I joined Fitness 19 and attempted to free squat 135lbs that I truly understood my teammates comment. Boy was I native. The way 135 felt, I wasn't even going to attempt to go down with 315 on my back. Its baffles me as I reflect back on that moment.
The realization does not end there.
To be continued..